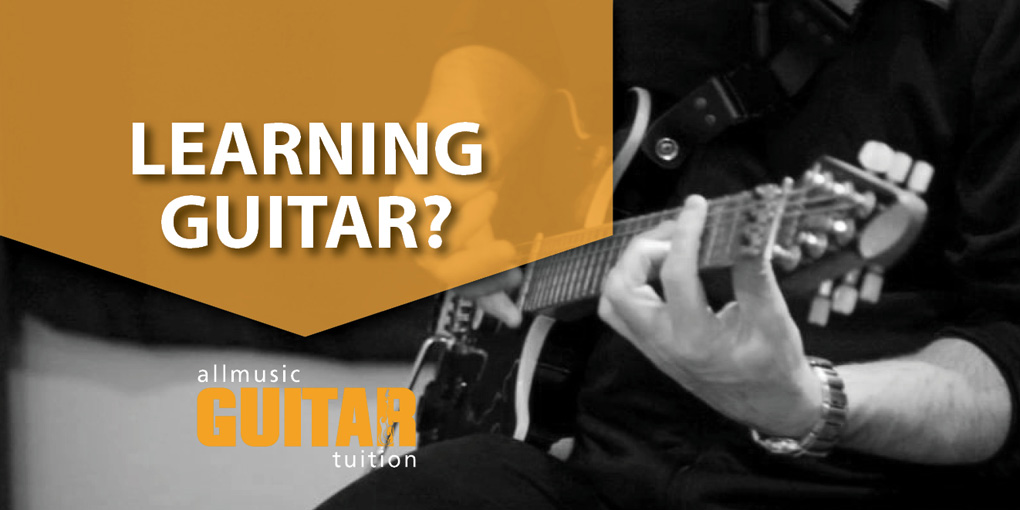 We are currently taking new enquiries for Term 1 2024.
Located in the Forest Lake area, Allmusic Guitar Tuition offers a range of options for lessons. We offer morning, afternoon and evening classes. We teach a wide range of styles and cater to players of all levels.
Beginners.
Students who are new to the guitar are guided through the early stages and given advice on purchasing a guitar, tuning the instrument and applying correct technique through the early learning stages. All students classes are tailored to the individual ensuring you progress at your own pace.
Intermediate.
Players who have prior experience are individually assessed and assisted with applying methods to help them progress to the next level. Students are exposed to a wide variety of styles and learning contexts to help secure new knowledge and skills learnt.
Students are encouraged to learn material from players and bands they are familiar with to help personalise the learning experience.
Advanced.
Our advanced classes are designed to open new doors for the experienced player. Whether you are wanting to improve your technique, work on approaches to improvisation or tackle a new style altogether, our classes will provide you with new challenges and the support to help you achieve your goals.
Players who need new inspiration or advice on how to take their playing to a new level are guided through clear steps to improvement. Students have access to backing tracks and full scores of contemporary guitar classics along with Jazz Standards and Classical pieces to challenge their skill and reach new goals.
In addition to refining technique and skill, advanced players are exposed to new concepts and approaches to their playing which in turn will help them grow as a musician.
Examinations.
We offer tuition and exam preparation in both classical guitar (Trinity College London) and electric guitar (Rockschool). Our 100% previous pass rate is your guarantee.
Our positive and encouraging environment will help you achieve your best results.
Tutor
Stu Edwards -
BMA (Music), ATCL, NCAET, OFNL, NZMEB Examiner
Stu Edwards is a Hamilton based guitarist, author and music educator who will empower and inspire you to achieve results you are proud of.
With over 25 years experience teaching all levels of guitar, Stu's diverse skill set will provide quick and effective solutions to help you progress on the guitar.
Stu continues to remain active with live performance with his involvement with local bands and tribute shows.
Stu is a passionate advocate for local music and has contributed as a music reviewer to The Waikato Times and NZ Musician Magazine for over 10 years.
Joining NZMEB as a Guitar Examiner in 2017 Stu continues to help develop national examination syllabus requirements and advise as a guitar specialist. NZMEB is New Zealand's music examining board providing an alternative option for practical and theory music examinations with local content.
Stu has now published 5 guitar books which all have been endorsed by the New Zealand Examination Board. His full range of books has been accredited as part of the NZMEB music syllabus.

2013 - Guitar Studies
2017 - Short Melodies
2018 - Guitar Melodies
2021 - Short Melodies 2
2021 - 50 Etudes For Guitar
Stu is an avid reader and continues to further his playing through research and ongoing study.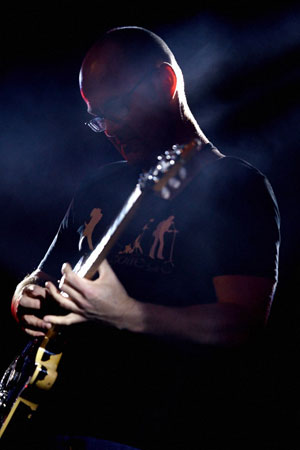 Current Roles.
Allmusic Guitar Tuition - Director and Tutor
NZMEB - Music Examiner
Previous Roles.
Vision College Hamilton - Music Tutor (2012 - 2022)
Wintec School Of Media Arts - Music Tutor (2014 - 2019)
Fairfield Intermediate - Guitar Tutor (2017 - 2018)
St Johns College - Guitar Tutor (2009 - 2019)
Educational Background.
BMA (Commercial Music)
ATCL (Principles of Instrumental/vocal Teaching)
NCAET (National Certificate Adult Education & Training)
OFNL (Certificate in Open, Flexible and Networked Learning)
Grade 8 Guitar - Trinity College London
Testimonials
"I can't recommend Stu enough. His expertise and passion for music is truly remarkable. With patience and a deep understanding of individual learning styles, he tailors each lesson to meet specific needs. His ability to break down complex techniques into manageable steps has accelerated my son's progress significantly. His supportive and encouraging nature and willingness to always go above and beyond has boosted my son's confidence in all aspects of life and made learning guitar an enjoyable journey. We are grateful for his guidance and can confidently say he is the best guitar tutor ever."
Candace Allan
Deputy Principal
Berkley Normal Middle School
"Stu's genuine passion for guitar is infectious. We come from a non-musical background and I am proud to say my son is able to read and play a whole range of music all thanks to Stu."
Angela and Luke
"If you are at all interested in expanding your craft, Stu is the guide you need. Passionate about all things music, teaching and a genuine love for transmitting that information in the manner and pace you need - wherever you are on your musical journey. If you're just starting out, or have been stuck in a rut for years like I was, Stu is the right partner to take you to the next level and beyond. Eight years of association have flown by, and I feel like we have barely scratched the surface of what Stu has to offer for me. Highly recommended."
Tim Marsden
"Can't find a better tutor than Stu Edwards."
Axel Plummer
"Stu is a passionate music/guitar tutor and all round great guy who always goes the extra mile for his students. I would recommend him to musicians at any level."
Harley Flynn
"Stu is an excellent musician and very helpful guitar teacher. The Allmusic guitar team are extremely knowledgeable in all areas and genres of guitar, tutoring, performance and more. Highly recommended!"
Joe Jacobson
"My name is Isaac Pethybridge and I am studying music at Vision College. I am currently in my third year and I am a guitar major. I have had the privilege of being taught by Stu Edwards through Allmusic Guitar Tuition for the last three years. Through these lessons I have seen myself grow and learn in many different, areas not just in guitar but also in music. Stu is an amazing teacher who always goes the extra mile for his students and is always wanting to learn more. I highly recommend getting lessons through Allmusic Guitar Tuition no matter what stage you are at with learning guitar. Allmusic Guitar Tuition is high quality with its teaching, resources and more."
Isaac Pethybridge
"Stu is an amazing guitar teacher. He is very passionate about his music and relates exceptionally well to people. We would thoroughly recommend him."
Lynda Reynolds
"Very Professional"
Richie Marsh
Feedback on Stu Edwards - Guitar Melodies
"An essential practice companion for the beginning guitar student!"
Jeff Perrin - Guitar World Magazine
"Stu is an accomplished teacher and musician, and has outstanding skills and experience in guitar performance".
Joanne Whitt, Head of School of Music, Vision College
"Stu Edwards at Allmusic Guitar Tuition is a great asset to us at St. John's College. He runs weekly lessons for a number of our Year 9-13 students from beginner lessons through to preparation for NCEA performance standards. Stu offers a range of lesson options and is aware of the individual's ability, and sets the lessons appropriately.
Guitar lessons are very popular at St. John's College so having Stu who is such a proficient, vibrant and approachable teacher on board to help mentor these keen learners and develop their passion for the guitar is awesome. The students really enjoy their lessons with Stu and we are glad to have him part of our school community."
Donna McHugh – Head of Music – St Johns College – Hamilton
"Stu is an exceptional musician and a great teacher. His wealth of knowledge in theory and guitar always amazes me and he has a great way of explaining things in a way that's always understandable."
Andrew Gould
"Allmusic Guitar Tuition has been participating in music education in the Waikato for quite some time, and has earned a reputation for high standards and quality teaching. Stu has assembled a team that teaches a well-rounded and thorough programme of learning for students, who are noted for their grasp of technique and general musicianship."
Trevor Faville - Head of Music - Melville High School
"Allmusic Guitar Tuition has had a profound impact on the learning and achievement of our boys, and the academic successfulness of the Music Department. The level of performance in our college has risen exponentially since Allmusic Guitar Tuition came on board, and the improvement continues year-on-year. Allmusic Guitar Tuition's specially designed course places our boys well for all manner of musical pursuit including educationally, socially, in the community and professionally."
Glen Parr - Head of Music - St Johns College - Hamilton
"Our daughter has been at Allmusic Guitar with Stu and his team for four years and has loved the experience and teaching style. There was always the challenge of learning the basics with a great deal of fun! Stu worked with our daughter on what types of music she enjoyed and wanted to learn which made it a personalised experience. Thanks Stu for all you tutorage. I will certainly highly recommend you to anyone who needs a fantastic friendly guitar tutor. 😊"
Paula Armstrong
"I started to learn the guitar as a bet 2 years ago and through the teachings of Allmusic Guitar, have found an addiction in the guitar and love it. As everyone is busy, I appreciate that Allmusic Guitar Tuition are always on time. Stu and Nick are always prepared for your lesson so you're not wasting time and are getting great value for money.
They will focus on your weak points but also keep it interesting with new techniques and explaining the basics of music.
As you spend time with them you see how much thought and experience has gone into their teaching systems, with simple scales and practice exercises leading into new and more complex songs.
For any person thinking about starting out or even if you are wanting to tidy up your skills at any level, there is only one company that you should see, and that's Stu at Allmusic Guitar."
Josh White
"Stu has been a superb teacher and great inspiration for me over the past five years as he taught me not only how to play the guitar, but understanding how each aspect comes together. I would recommend Stu to any age group and to any skill level. You won't be disappointed."
Hayden Bradburn
"Stu and Nick are great teachers. They are organised, focused and patient. Lessons allow you to progress at an individual pace and at a level that suits you. Most of all I appreciate the enthusiasm they have for playing music, and the way they are both excited about your progress. Recommended!"
Michael Roots
"Awesome guitar teacher. Stu has a way of teaching that inspires me to want to learn more"
Angela Pritchard
"Thank you very much Allmusic Guitar Tuition team for the professional and friendly tuition. I truly enjoy the lessons."
Isao Kayano
"I'm no Eric Clapton, but Allmusic Guitar Tuition make me feel like him sometimes!
The lessons are tailored to my ability with just enough "push" to keep me improving and that's what I like. I can determine what I learn and the pace of it. Stu and Nick understand the learning process well and always make the learning environment a happy one.
I really look forward to my guitar lessons every week."
Paul McGilvary
"I have been going to Allmusic Guitar Tuition for 3 years now and I have really enjoyed my time. Nick is friendly, professional and great to work with. I am no Hendrix, but he encourages me and always makes me feel good about my playing. I also like the way Nick lets me choose some of my own songs and he is so talented at transcribing them in his own time so we can play what I have been listening to. Stu is also very accommodating and is always flexible with times if you have a problem and always gets back to you as soon as possible. They make a great team and I have loved learning guitar. I would recommend it as a place to learn."
Ritchie Stevens
"Hi I'm Garry and my daughters Danika and Alexa wanted to learn to play the guitar and I got recommended to contact Allmusic Guitar Tuition.
So we started with Stu Edwards and Nick about 4 years ago. I was really impressed. They are fantastic teachers, especially when you are teaching two left handed guitar players and the challenge of writing chord changes and how we would read the notes was excellent. They catered for our needs 'in how we learnt'.
I would recommend their business to anyone who was looking to take up playing guitar from beginners right through to advanced levels. These two fine musicians ROCK!!"
Garry Wilkinson
"I have studied at Allmusic Guitar Tuition for over 5 years. The quality of teaching here is amazing! The tutors make learning the guitar an easy and enjoyable experience and lessons are suitable for people of all ages. Allmusic teach all styles and have a vast collection of teaching resources. Whether you want to skank like Bob Marley or shred like Joe Satriani, Allmusic will provide. Lessons are tailored to the individual so you are able to work with the tutor to achieve your own specific goals. These lessons have inspired me to pursue music as a career and I now have a Bachelor of Media Arts. I encourage anyone who is interested in learning the guitar or improving their abilities to give these lessons a go."
Kelson Simonsen
"An excellent, engaging and encouraging teaching style, from a wide knowledge base and obvious experience. I highly recommend Allmusic Guitar Tuition to any guitar player wanting to invest into their craft."
Aaron Boyens
"Our son started guitar lessons with Allmusic Guitar Tuition almost five years ago...at the young age of eight!
Stu has so much knowledge and passion for guitar that he has shared and we love that he keeps the lessons fresh, introducing the worlds current music along with the important oldies and goodies!
He has great patience with kids, gives them loads of positive encouragement and many times has gone above and beyond the lesson time to help with anything guitar related! One of life's greatest gifts is music and we are grateful Stu has set the foundations for our son to take his guitar skills well into his future.
We highly recommend Stu, a genuine guy and an excellent teacher!"
Kaelee & Morgan Hooper.